KBEX
Piercing connector for flexible cable to connecting input consumer
Designed in Brazil
+ 55 (11) 2971-2300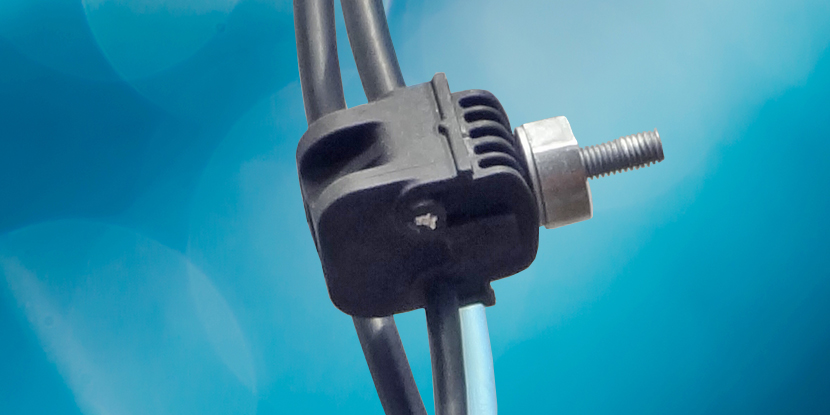 Developed to solve the connection problems in flexible and extra-flexible cables in residential, commercial and industrial electrical installations. They consist of two main polymeric components, base and lid, the first serving as accommodation for two compensating springs in stainless steel with two metallics busbar in alloy tinned copper and the second with screw head-fuse torque controlled.
The busbar electrical contact are constructed so that the product can accept aluminum or copper conductors insulated of class 2, 4 and 5, existing in the connections with multiplexed cables, ranging from 6mm2 to 240mm² (10 AWG to 477 MCM).
Under the busbar exist the innovative concept to piercing connector a spring compensating stainless steel which ensures the permanent force of tooth contact of the busbar on conductors. Additional information may be obtained from our Technical Product Specification.