KATRO
Piercing connectors for connecting consumers
Best seller
Designed in Brazil
+ 55 (11) 2971-2300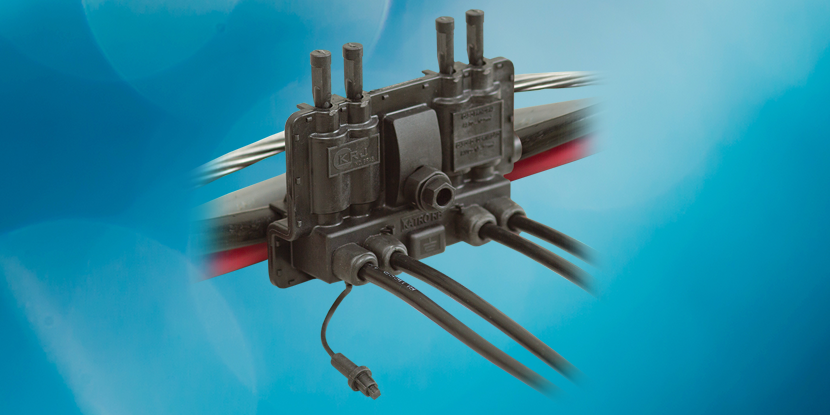 KATRO connectors were developed aiming to allow commercial or residential consumer connections on low tension energy distribution electric systems where insulated multiplexed cables are used.
KATRO connector is made with two polymeric bodies, called base and lid, a bus tinned copper alloy with perforating teeth, a set of four pistons and rods formed by compression coil springs rectified, one cable entry, a fastening assembly composed of screw-head fuse controlled torque and washer, gasket drilling cable and electrical contacts, sealing ring base and lid, plug the hole with thread to the stirrup to stirrup grounding and grounding as an option. Conductor's structural set allows an excellent thermal dissipation in a critical charge regime associated to a stable electric connection during connector's life. KATRO connectors are applied on the network main conductor though a commercial key ratchet and socket or though the socket from ALIKATRO, guaranteeing connection effectiveness against the breaking up of a head-fuse with a defined torch which is connected to the connection screw.
With four outputs by phase to derivations of connection extensions (to residential or business consumers or to IP), KATRO connectors show ergonomic and technical advantages to users. With derivations working on the spring concept on individual connections, KATRO connectors are extremely reliable regarding temperature stability and electric resistance during the time they are connected to the electric power.
KATRO conductors may optionally show one fifth output to string connection, aiming to accomplish protection grounding for network maintenance. That string is threaded to the base of the connector and it is easily taken out after maintenance is finished.
KATRO connectors are presented in two types, according to the table beside. Function of main conductor gauge in which it will be applied.
Main conductor or derivations may be copper or aluminum, for internal connector's compounds were built to allow bimetallic connections.
Further information on the correct way of applying KATRO connectors may be taken from manual ETE-041. Product specification: ETE-032 design 580.966.
OPTIONAL:
Application on one-phase anti-theft network.