Innovation and technology
Not limit ourselves to have a closed line of products and are
constantly seeking new solutions for conventional.
Our mission and values
We have a mission to offer differentiated solutions that reunite products, accessories, tools dedicated, strong technical and operational field training in order to improve the electrical connection systems, the technical and economic aspects they related to meeting the needs of the market.
KRJ CEO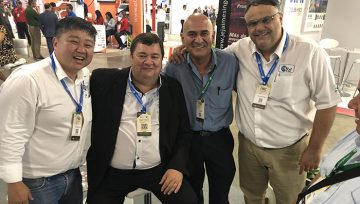 Through an intermediary of a joint venture with the Brazilian Association of Electrical and Electronic Industry (ABINEE) and the Brazilian Export Promotion and Investment Agency (APEX), KRJ participates in the FISE International Fair of the Electric Sector. The FISE fair is a commercial exhibition, biennial of the electric industry, carried out in Medellín in Colombia …
KRJ is steadfast in developing actions in Southeast Asia. After celebrating its first supply to Vietnam, it consolidates its presence in after sales action in this important and promising market. During various visits and presentations, he received excellent feedback on the performance of the products provided.