Metallic shells
For wedge connectors application – PT/PTB
Designed in Brazil
+ 55 (11) 2971-2300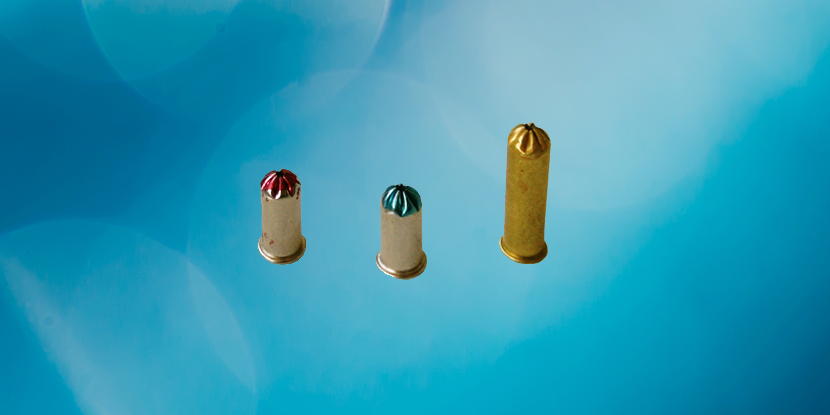 Metallic shells are caliber 22 that generate the necessary energy to KF-002 plunger moving. Those shells have specific charges which are suitable to each type of connector and they are identified by the colors red, blue and yellow, which are visible on their extremes.
Metallic shells are made of tin, charged with gunpowder and tested according to the quality proceedings of the exclusive manufacturer, following the rules established by the Ministry of Army.
There are two types of shell: the long one and the short one. The short one is used to apply connectors from red and blue series. The long one is used to apply connectors from yellow series.
Shells are packed into boxes containing 100 pieces each.
Due to their manufacturing process metallic shells generate great detonation reliability and low purchase cost.
Other important factor is their great performance regarding moist generating failure levels close to zero.
Dimensions and tolerances follow our design number 580.981.
Red  –  PT Red
Blue – PT Blue
Yellow – PT Yellow
Further information on our Product Specification ETE-002.