Tool KF-002
Tools for wedge connectors application and extraction - PT/PTB
Designed in Brazil
+ 55 (11) 2971-2300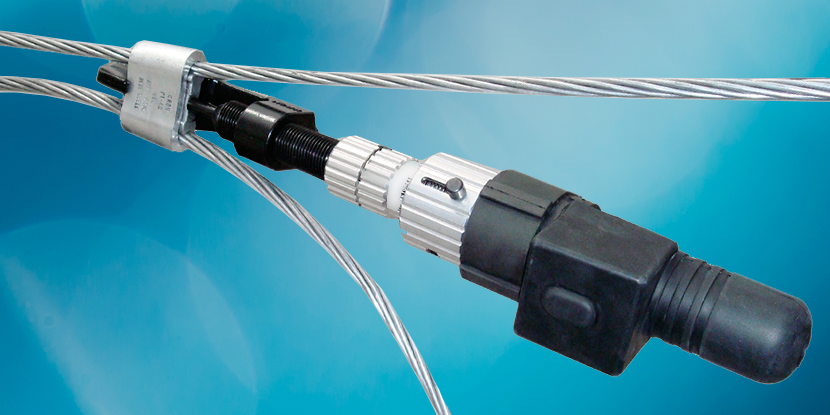 PT/PTB connectors are applied through a specific tool which is easily and quickly handled, allowing the electrician to solve connections and extractions in a minimum time in critical emergency occasions without affecting the connected conductors.
PT/PTB connectors are expected to be connected/extracted within an average time of 2 to 4 minutes, what makes them extremely practical and economical.
PT/PTB connectors' application/extraction must always be accomplished by staff that is previously trained and adapted to the connection proceedings with those concepts.
After the correctly accomplished connection, done with the suitable connectors to the applicable conductors, the electrician must observe the existence of a lock which is characteristic and indicates the effective connection.
KF-002 tool is currently available to connectors' application with metallic shells.
Models according to the table at the side: BIG for applying connectors from the yellow, blue and red series and SMALL for applying connectors from the blue and red series.
Tool pack which uses 22 metallic shell to apply PT/PTB connectors are basically composed of:
KF002 TOOL COMPOSITION
coupler + breech
breech cover with shutter button
plunger
KF-002 BIG :Requerided Patent
Dimensions and tolerances follow our design number 580.969 – KF-002
For further information check our product specification ETE-031 – KF-002 and additional information about PT/PTB connectors' application and tools usage may be taken through the instruction manual ETE-029.