Wedge connectors Kara-T
Symmetric and asymmetric series
Designed in Brazil
+ 55 (11) 2971-2300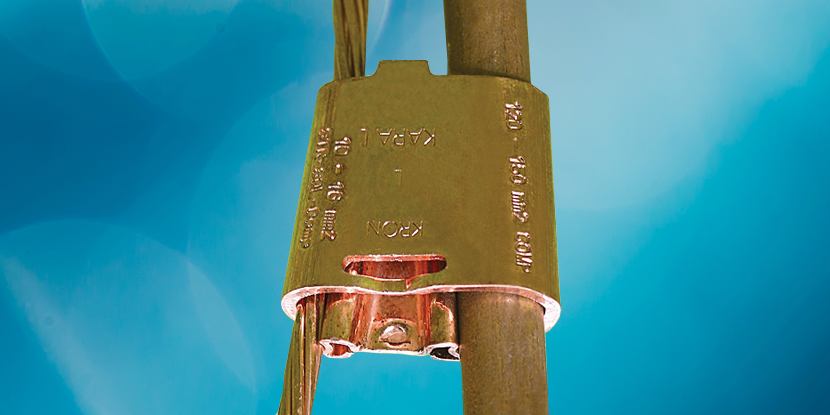 Symmetrical and asymmetrical KARA T connectors are applicable in protection grounding systems with circle stem and cables or only cables. They are available in three different models, ranging from 1/2 inch stem to 5/8 inches and cables ranging from 10mm2 to 35mm2. The table indicates the type and their respective derivation cable and main stem cables diameter range.
They were submitted to specific electrical mechanical tests and they were approved, according to the technical standards NBR-9326, NBR-5370, ASTM B117, ANSI C119.4-2004 e  UL 467.
They receive a double superficial nickel and tin finishing and they are assembled by introducing anti-oxide wax into C and Wedge compounds. Dimensions and tolerances follow 580.945 design. Additional information may be obtained through our Product Technical Specification ETE-008.